The shirt I bring to you today is one of my all time favorites from Gap. I know it is a simple basic (one of my favorite things ever) but this soft long sleeved t is perfect for lounging or running around on the weekends. I have extra long arms which is a nightmare trying to find tops but Gap is one of the companies I love since they started offering sizes in tall.
I have officially bought about 8 of these tops. This way if something happens to one I will have a back up, and for $7.99 a piece, they were worth every penny.
These shirts will not dissapoint, trust me. Shanna saw the one I was wearing and went out and bought two for herself!
What are some of your favorite basics? Do you have a go to store to find comfy pieces like this one?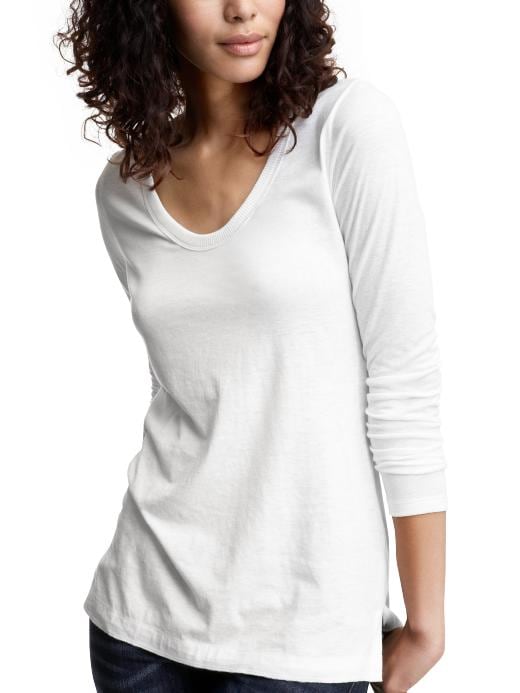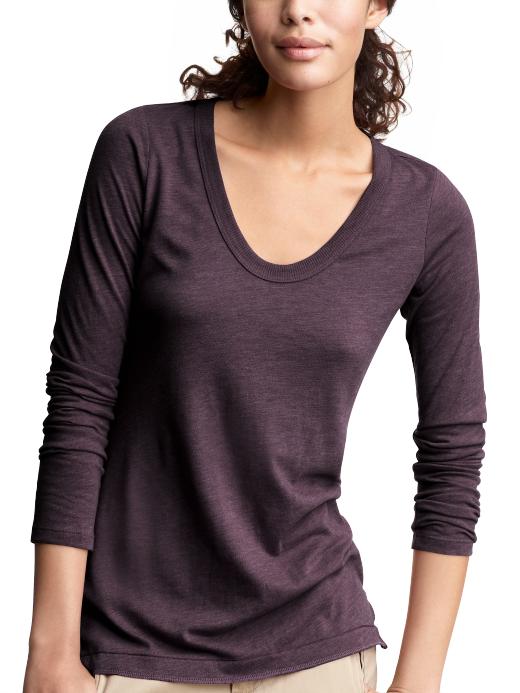 See you
swoon
,