I never used to wear scarves or really care about them all that much but I have found myself over the past few years collecting one here and there and now they are taking over my closet!  They are a great accessory and can add a little glam or warmth to any outfit (as long as it's not 90 degrees outside!)
Here are a few that I would love to add to my collection, what is your favorite go to accessory?
 Fossil: Adele Fur Trimmed Scarf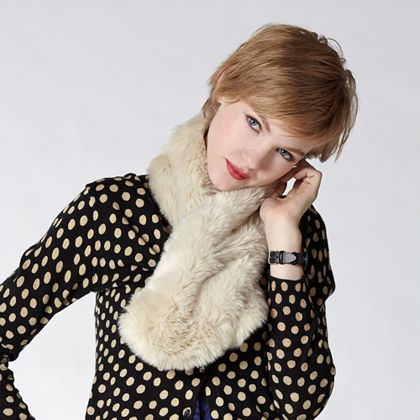 White House Black Market: Ruffle Scarf
Madewell Pintuck Pyramids Scarf:



J Crew: Cashmere Scarf ( We all need one of these, I mean come on, wrap me up in this thing and call it a day).






For all of you in colder climates trying to stay warm like Shanna and me, good luck, oh and keep your fingers crossed that the weather forecast for snow this weekend is WRONG so that we can still make the trek to the Pottery Barn outlet (you do not want to know what happens if we do not make it there this weekend!).



See you
swoon
,