I have been very grateful for the past few days, they have been nice and warm and have made me forget how cold my house is without rugs! I now have a rug in the bedroom which has made a huge difference and I have also been lucky to find a beautiful Anthropologie rug on sale for my front "sitting room". I am not creating the typical sitting room with a formal setting, my style has more of a comfortable, very lived in feel.
So here you will see the jute/straw rug that I had shown in in my IKEA blog, this one is in our bedroom. The second is the Anthropologie rug and the last couple are some I am considering for the dining room and long entryway.
Let me know what you think and if you have any ideas that we can use to help keep our tootsies warm!
Ikea Tarnby Rug
Anthropologie Meandering Meadow Rug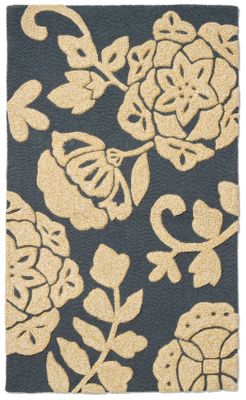 Pottery Barn Fringed-Hand Loomed Rug
Home Decorators Lauren Area Rug
See you
swoon
,